Luggage Box for Lambretta fits under panel Fits on DL/GP/TV S3.
Price:
£43.19 inc VAT
(£35.99 ex vat)
Part Number: MRP195
Location: U B2 isle
Description
Luggage box for Lambretta.
Black powdercoated steel.
Fits on DL/GP/TV S3.

The box will be mounted to with the front holes to the holding point of the junction box.
The included holder (steel 2mm without powdercoating) is for mounting at the screws of the number plate.
Because this distance is different between the Lambretta models, this holder has to be bend by yourself so that it will fit to your Lambretta.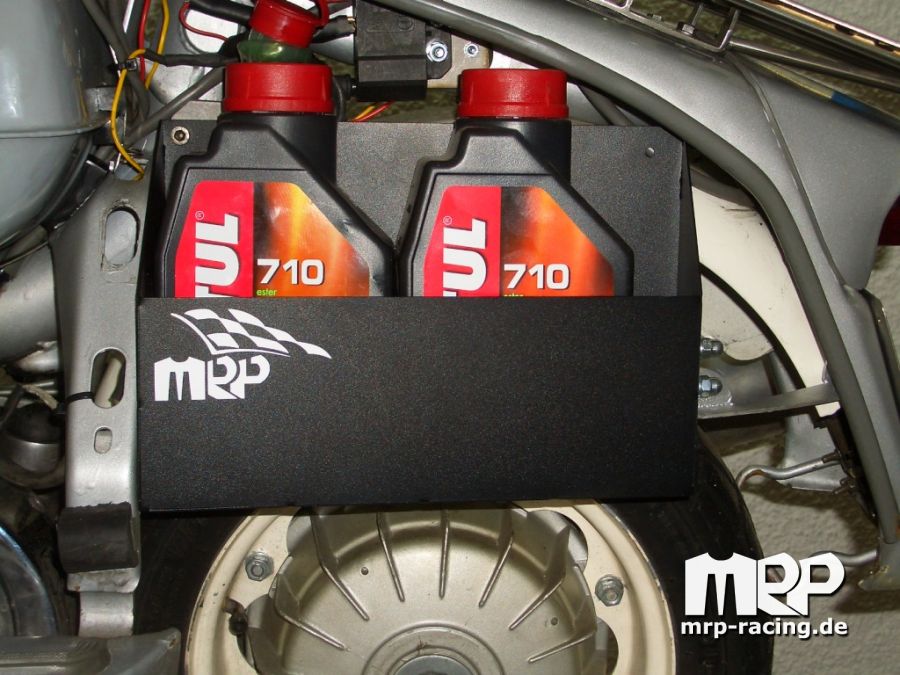 Also Suitable for following Models:
Lambretta » Classic Scooter
Lambretta » Classic Scooter » GP
Lambretta » Classic Scooter » GP » ALL MODELS
Lambretta » Classic Scooter » SX
Website Design By Adwebtiser
PSN Tuning © Copyright 2019